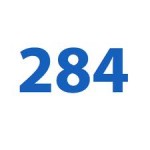 So, for anyone who has been hanging in there with me for the last year knows that I have kinda been lamenting how I gained several pounds back after hitting my personal low of 284 pounds. Well, this morning I decided to sneak a peek at the scales and was overwhelmed with joy to see that I am down to 284.4 which is exactly where I was 6 months ago when I started slacking and got on the up and down scales-train.In short: WEEEEEEEEEEEEEEEEEEEEEEEEEEEEEEEEEEEEEE!
This past week I have really stuck to my diet and worked out several times. It has apparently greatly paid off because the last time I weighed in I was at 292. This means I have lost almost 8 pounds this week! YAY!
I know I won't lose this kind of weight every week or even close to that if I am staying true to my plan but I REALLY needed this kick-start so that I can get back on track and make the kind of progress I want to make. I had set a goal earlier this month to be down to 279 by the end of July. I think I can do it! That's only 5 more pounds until the end of the month which means that I only need to lose about 1.5 pounds a week for the rest of the month. That's nice and slow just like the recommendations say from every health book I have ever read.
I am also going to institute a new project and tab on this website and start doing weekly weigh-ins. I had planned to post photos of myself at some point but I am feeling a little apprehensive about that. Not ashamed of my body but there are a couple of mentally ill fools out there in the cybergalaxy…ahem…who would love to get their hands on something like that. Not saying I won't post photos because I live by the mantra of "the truth can't hurt me". And you know what? My body is my truth, so if there are a couple of evil, ignorant, soul-less, spineless idiots out there rubbing their hands together, I don't intend to live in fear of what they might do. The truth for them is they can spend their time filling their lives with acidity while I continue filling mine with healthy living.
I appreciate everyone who has been reading my posts and liking my page on Facebook! Please feel free to comment and I will try to respond to everyone who comments!
WEEEEEEEEEE!