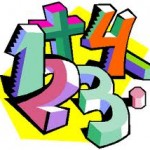 I weighed in this morning after a 2-week plateau and discovered I'm at 293 pounds! This is GREAT because it means I am finally out of the dreaded 295 zone and only 4 pounds away from my next mini-goal.
I have found it SO important to set super small goals so that I'm not telling myself every day that I need to lose 150 pounds.
When I first started, I weighed 335. I wanted to get to 320 and then to 305 and then 299. Once I reached 299 I set my next goal at 289 and it seems like it is taking forever to get there but here I am only 4 pounds away!
This is a huge motivator and I think I'll be hitting the stationary bike extra hard over the next few weeks to reach that goal!