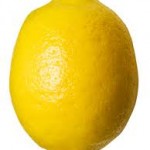 I labeled this post "iSuck" because I do! And it all has overtones of a plugged-in life and excuses after excuses.
Well, I got on the scale and sure enough I'm at 291. Which means I'm back up 7 pounds from my all-time-low. And you know what? I'm not even surprised. I have been having a free-for-all with food and haven't been in the gym in over a month. And all of it is because I get that "I don't want to" face every time I even come close to doing anything healthy.
I feel like shit right now. I feel heavy and tried and my knees and back are starting to do that bullshit again. I am waking up in the middle of the night again with aches and pains and generally feeling grumpy.
I'm busy at work and building a website for a friend of mine and I start back to school for my Masters program on August 23rd. I also have a huge social event that I produce for another website I own coming up in September. (and when I say "huge", I mean for 130 people and 4 days in a 4-star hotel. Super excited but know it will be a lot of work)
I am discovering a lot of truths about myself lately. That, while it stresses me out to shit, I enjoy being highly scheduled and being plugged into different things. Or, if I'm going deeper than the rush of having shit to do, I like to be highly scheduled as an avoidance tactic. Because then it's about everything else in my life and not me. Ouch.
With school coming up and my job running me crazy and the various web projects I always have in the pipeline, I realize that I probably should put as much thought into my health routine as I do everything else. Otherwise, I'm going to look up in a year and be exactly where I am today. I don't want that.
Right now, I don't know what my schedule will look like with exercise but I know I'm in class 1 night a week with the rest of my classes being online. But honestly, the gym is literally 2 miles from my school and 3 miles from my job so I need to make the effort to go. Even if only for an hour at a time.
I've been ridiculous lately. Time to clean up my act.