So, I watched that documentary called "Fat, Sick, and Nearly Dead" and got all interested in juicing.
The guy was using a Breville juicer and when I checked to see how much they were, I found that the model he used was about $250. I didn't want to spend that much just yet so I looked around and found a suitable juicer on Amazon for around $50.
I got the Hamilton Beach "Big Mouth" juicer: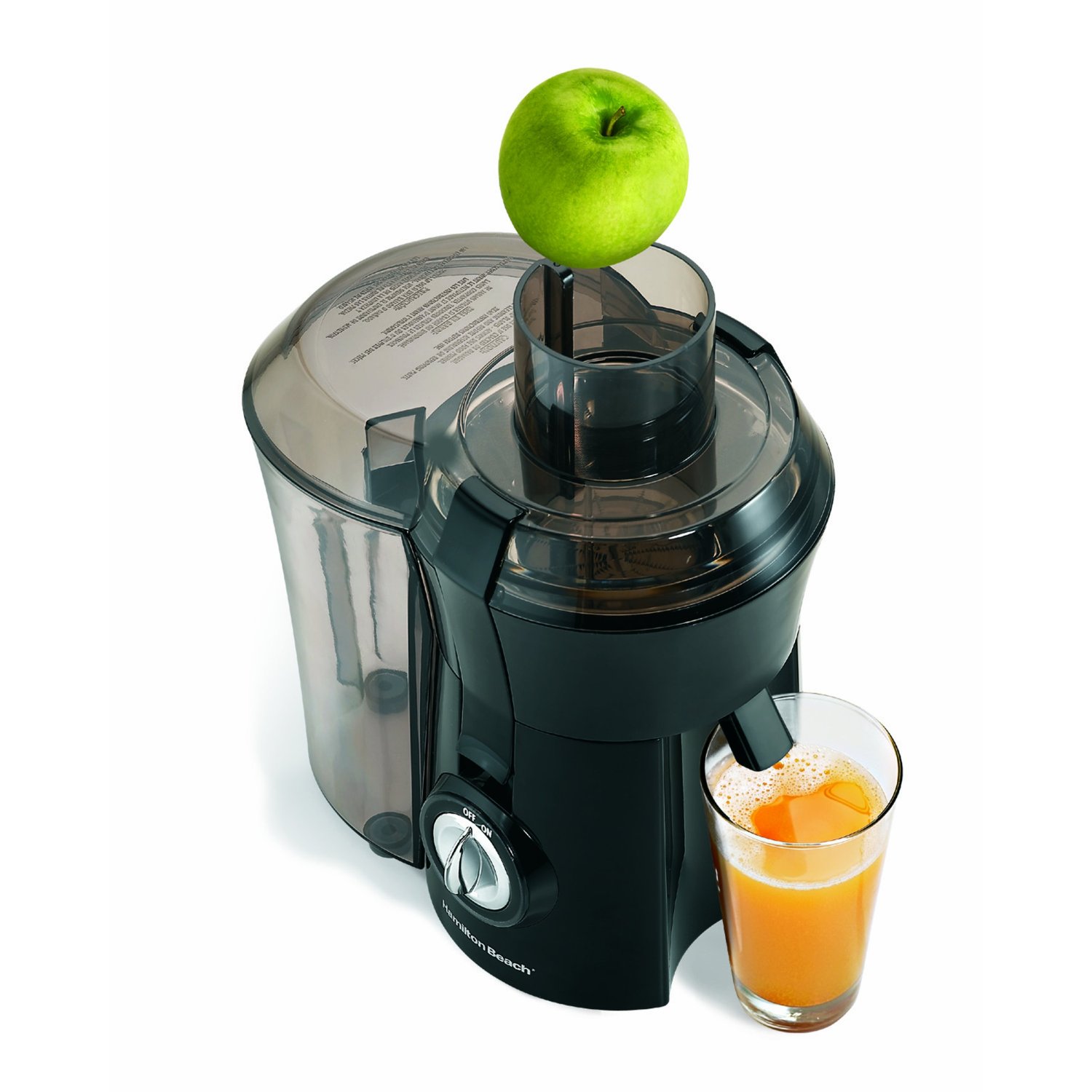 I named her "Bertha". She's got a biggo mouth and an even bigger bin to catch the fruit sawdust. And yes, that's exactly what it looks like when the apples and carrots get all chopped up and disintegrated. SAWDUST! Multi-colored SAWDUST!
Looking around online for juicing recipes, I felt like there were an over-abundance of "green monster" juice recipes so, naturally, I wanted to try one. Off to the grocery store I went and I bought apples, celery, carrots, lemons, kale, spinach, pears, cucumbers, peppers, garlic, onion, sweet potato, and limes. (not all of it to juice but a lot of it!)
I intended to get up early for work Monday morning and try everything out but I ended up getting up way too late and tried to "wing it" recipe-wise.
Big Mistake.
I put an entire green apple, 1 carrot, and 1/2 of a cucumber in the juice. Out came some delightfully-colored juice and it even segregated itself into tiered juice levels in the glass. When I stirred it up, it turned an ugly shade of diarrhea brown.
This should have been my first hint.
I sipped tenatively and discovered that I may never eat fruit again. A sickeningly putrid blend of the most bitter apple (almost chalky!) overpowered with a watery cucumber flavor. It was TERRIBLE.
I haven't juiced the rest of the week because of that little mishap but I did feel great that day after making myself choke down the nasty-tasting concoction.
I'll try again tomorrow morning with a pear, apple, carrot blend and I will definitely be adding some ginger to help liven it up.
I'll let you know how the results come out!