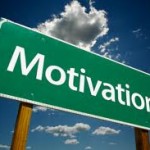 It's been awhile.
It's been a LONG while.
I've been ignoring my plan and this blog. Mostly for a reason, but sometimes because I'm stretched so thin that focusing on one more thing will snap my thread. Or maybe I stretch myself super thin so that I don't HAVE to focus on this thing.
See what had happened was…
I have a big party every year for about 120 people. It is generally 5 days long, at a hotel, and entails a giant production of coordination, food, logistics, etc. While I look forward to it every year, it is super stressful and I tend to fall off the ledge with my routines in the 60-days leading up to it and in the 60-days away from it. I get physically and mentally exhausted and before I know it, Im back into unhealthy habits.
I looked up at the party and realized I was a smoker again.
I looked down at my plate and realized I wasn't even attempting to eat well.
Because sometimes you just need some mashed potatoes and a cigarette.
Until you don't.
I'm too scared to get on the scales.
Fuck it, no I'm not.
Be right back….
I just weighed. I'm 294.4. This isn't nearly as bad as I thought it would be but I've gained 10 pounds from my lowest weight.
My joints hurt. My knees are PISSED. My skin looks like shit. I'm sleeping like shit.
I can feel the weight and I can surely feel all of the processed food, alcohol, nicotine, and other bullshit that I should have moderated. I don't want to see 300 again.
Let me rephrase: I WON'T see 300 again.
While I am sure that I won't jump back on the wagon cold-turkey and start hitting the gym every night, I plan to slow-slide back to my program.
I am back in school full-time this semester and need to sit down and make a schedule for how this is going to work. What days can I make it to the gym?
How long will it take me to plan my meals?
How bad am I willing to hurt once back in the gym?
Do I need other people to help me?
The last question is the one I am willing to answer right now. The answer is NO, I do NOT need other people to help me. I just need to be with ME and my process right now and slap my own ass.
This is the first step.