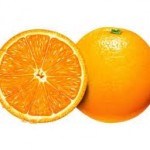 I need a kick-start this morning so I am going to make my favorite sunshine smoothie and cross my fingers. We got back very late last night from a trip to Branson, Missouri and I was up at 4:30am to send the honeybunz off to work. I am TIRED, y'all!
This smoothie is a wonderfully orange-y cup of goodness and I hope you love it as much as I do!
Sunshine Smoothie Recipe:
1/2 cup freshly squeezed orange juice with pulp
1/2 ripe banana
1/2c Dannon Light and Fit Yogurt
1/4c Vanilla Almond Milk
1/4 cup fresh (or canned if you are in a hurry) pineapple. (You can use frozen if you want!)
Combine all of these ingredients with a healthy amount of ice in a blender or with your hand mixer. This is a super delightful smoothie and packs a punch on your daily fruit needs with THREE fruit exchanges!
If you are on Weight Watchers, this entire smoothie only has 3 points!