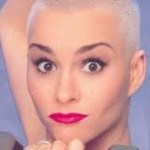 http://www.scientificamerican.com/podcast/episode.cfm?id=eating-fat-makes-mice-brain-want-mo-12-05-24
This is an article about how eating fat makes mice crave more fat. Remember Susan Powter, diet guru from the 90s, kept saying "It's fat that's making you fat!".
I do think there is something to this though because it definitely works that way with sugar for me. The minute I gobble up something sugary I know it will set off a cycle of sugar cravings.
Will read up more on this for sure!