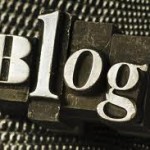 I love me a good blog on weight loss. Especially if it doens't contain a bunch of self-hatred and loathing. I thought I'd list a few of the blogs that I personally like for diet, exercise, and overall health. Some of these deal more with excercise (and specifically the Insanity workout) but most of them are good for overal diet info.
www.madamethejourneyblog.com – This blog is by one of the members of the Secret Trois and is pretty amazing! If follows her weight loss over a year or more.
www.myallnaturalweightloss.com - This one is really good and deals with the highs and lows of weight loss. She updates more regularly sometimes than she has been lately but its a great resource.
www.itsuxtobefat.com – Another generally good blog
www.skinnyhollie.com – This one is updated a lot and is fun!