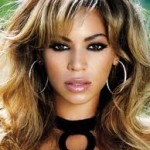 These are some of my favorite workout tunes and I have 5 entire playlists on my iPod for making sweat at the gym! This is my Hip Hop list. I have several others but this one is GREAT for cardio or the elliptical!
Black and Yellow- Whiz Khalifa
Beez in the Trap – Nicki Minaj
Ego – Beyonce
We Found Love – Rihanna
Take Care – Drake
Superbass – Nicki Minaj
Diva – Beyonce
Your Love – Nicki Minaj
This playlist is about 30 minutes long. I let it play completely through my warmup on the treadmill or elliptical and then I switch the playlist before I get on the bike or go to the weights.
This has been a great way to keep motivated!